Res-Systemica, Volume N°7, Numéro Spécial :
Actes du VII° Congrès Européen de Systémique, Décembre 2008, Lisbonne.
Res-Systemica, Volume N°7, Special Issue:
Proceedings of the 7th European Systems Science Congress, December 2008, Lisbon.
Titres par ordres thématique puis alphabétique des auteurs
(Cliquez sur un titre pour afficher le texte correspondant)
Titles by themes & authors alphabetic order.
(Click on a title to display the full paper)
7th Congress of the
European Systems Union
Union Européenne de Systémique (UES)
União Europeia de Sistémica.
Lisboa
Dec. 17-19, 2008
ISBN: 978-972-9059-05-6
APOCOSIS
Associação Portuguesa de Complexidade Sistémica
Président : Herminio DUARTE-RAMOS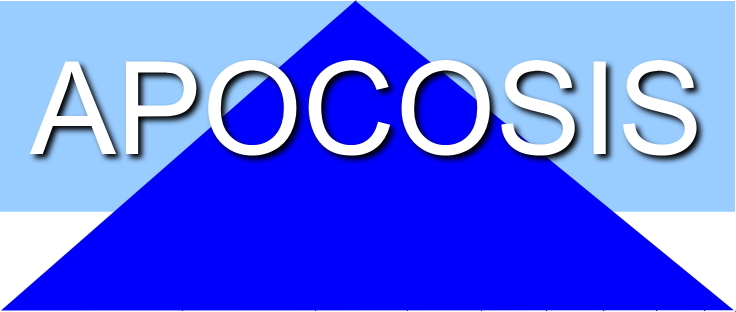 introduction
DUARTE-RAMOS Hermínio, Why Systemic Complexity. Opening Address.
THEMES
1. SYSTEMIC COMPLEXITY: NEW PROSPECTS FOR COMPLEX SYSTEM THEORY.
GRUNIN Andrey, Thinking a historical society as a complex system: ways of theorization and means of application.
GUBERMAN Shelia, What is "self-organization"? A journey of a small child.
LANA de CARVALHO Leonardo, Salima HASSAS, Robert MARTIN, Ederaldo José LOPES & Louis FRÉCON, Emergence of representations from a multi-agent complementation of Schelling's model.
MINATI Gianfranco, Processes of structured and non-structured interactions, phase transitions, self-organisation and emergence. TALK
NUNEZ Emmanuel, Les conséquences de la présence ou de l'absence de l'autre sur l'homme.
RATO Raul E. C. T., Complexity and emptiness.
VAUTIER Jean-François, A systemic approach to question complexity: the systemic scores.
2. HUMAN SYSTEM COMPLEXITY: SCIENCE and HUMAN KNOWLEDGE.
AMIGO Salvador, Joan Carles MICO & Antonio CASELLES, Adjective scale of the unique personality trait: measure of personality as an overall and complete system.
BRICAGE Pierre, Associations for the reciprocal and mutual sharing of advantages and disadvantages: applicative insights in prevention or cure of AIDS, cancer and leprous diseases. TALK
BRICAGE Pierre, Cancer is a breaking of the cell's association for the reciprocal and mutual sharing of advantages and disadvantages through an aggression that results in a lack of non-autonomy. TALK
CASELLES Antonio, Joan Carles MICO & Salvador AMIGO, Chaos in brain's response to a single dose of a stimulant drug.
GONCALVES Maria José, Cities and emerging networks of learning communities. TALK
GONCALVES Teresa N. R., Education and cognitive neuroscience: a systemic approach to cognition and learning.
HENRIQUES Maria da Encarnação Ramires Marreiros, Projectos educativos e desenvolvimento sustentável.
MICO Joan Carles, Salvador AMIGO & Antonio CASELLES, Biological and dynamic nature of personality: a dynamic system approach.
MORARU Silvia, Using ITC in scientific teaching.
ORILLARD Magali, Identity and autonomy in a human complex system.
STOICA Ioana, Modern techniques of evaluation of the learning excellence.
VIANA-CAETANO Ana Paula, Modelling ethical teacher tensions and dilemmas.
3. SOCIAL SYSTEM COMPLEXITY: SCIENCE and DEVELOPMENT of SOCIETY.
ALVENTOSA Pierre, Social complexity and qualitative systemic analysis: recurrence of tags and graffities in France.
CASELLES Antonio, Joan Carles MICO, David SOLER & Maria Teresa SANZ, Population growth and social welfare: a dynamic model approach.
MAKAROVITSCH Alexandre, Jean-Pierre FOLL & Pierre CHAUVET, Modeling complex systems with Cellular Automata. TALK
SARGET Marie-Noëlle, Systemic approach of individual and social complexity.
4. SOCIETAL SYSTEM COMPLEXITY: INTEGRATING TECHNOLOGY IN THE WORLD SOCIETY.
BALCET Bernard, Space of liberty at the meeting point of systemics.
BRITO PALMA Luis, Paulo SOUSA GIL, Fernando VIEIRA COITO, Hermínio DUARTE-RAMOS, Dealing with complexity in supervision systems. TALK
CAMBIEN Aurore, Urban modelling: emergence of a systemic approach of urban development.
CANTIN Richard & Jean-Claude CRYONNET, Systemic management of a building stock.
CANTIN Richard, Pierre MICHEL, Yves BELMONT, François BONNARD, Julie CONSTANT, Jean-Claude CRYONNET, Mohamed EL MANKIBI, Gérard GUARRACINO, Guy LABOR, Bassam MOUJALLED, Michel PAULIN & Talal SALEM, Experience of a French working group about systemic approach of buildings.
DUBOIS Esther, Quand la complexité, la systémique oblige à repenser les territoires dans une démarche de recherche-formation-action sur le terrain et pour le terrain !
LEGRAND Jacky, Spreadsheets, systemics and simulations.
MAKAROVITSCH Alexandre & Jean-Pierre FOLL, TUBES II. Novelty and complexity generation in a system with a simple root. TALK
MOUJALLED Bassam, Richard CANTIN & Gérard GUARRACINO, Dynamic modeling of thermal comfort in buildings.
MULLER Anne Muller, Mejdi JEGUIRIM, Jean-François BRILHAC, François DEMOUGE & Philippe FROMY, Contribution to the development of a systemic approach for building fire safety characterisation.
5. SYSTEMICS and GLOBALIZATION: GOVERNMENTS and WORLD STABILITY.
BROQUET Julien, Multilevel governance" as organisational systems co-evolution.
FERRER FIGUERAS Lorenzo & Antonio CASELLES MONCHO, Contribution to the design of a world model globalisation-sustainability.
MARTINS BARATA J. P., Complexité métropolitaine et gouvernance.
RATO Raul E. C. T., The future is now: the Meadows report accuracy, from 1972 to present day (2008).
TABUCE Bernard, Application de la systémique qualitative à un débat franco-français dans le cadre européen: la diversité culturelle en questions au parlement français (mai 2008).
WORKSHOPS
1 – HUMAN AUTONOMY and SYSTEMICS.
BRICAGE Pierre, Le cancer est le résultat d'une rupture de l'équilibre de l'association à avantages et inconvénients réciproques et partagés, constitutive de la cellule, et à l'origine de la cellule. Cette rupture est causée par une agression entraînant la perte de la non-autonomie. discussion
DONNADIEU Gérard, Quelle autonomie pour le psychisme humain
GRÈS Stéphane & Jean-François GUYONNET, Interactions for reliable cooperation in a high risk technological project (Human space autonomous exploration system).
LORIGNY Jacques, La théorie systémique de l'autonomie humaine, une refondation de la science naturelle de la vie et de l'esprit ?
LORIGNY Jacques, Robert VALLÉE & Guy MAUGÉ, Pierre Vendryès, la vie d'un chercheur remarquable, une oeuvre majeure pour la science systémique de l'autonomie humaine.
SARGET Marie-Noëlle, Pathologie de l'autonomie et ouverture des systèmes sociaux.
2 – QUANTUM MECHANICS and SYSTEM SCIENCE.
CHAUMETTE Yves, Applying quantum concepts to systems theory.
DUBOIS François, On the measure process between different scales.
HAVEN Emmanuel, Arbitrage and quantum mechanics.
MUGUR-SCHÄCHTER Mioara, Henri BOULOUET & Vincent BRINDEJONC. De la mécanique quantique à une méthode générale de conceptualisation relativisée, puis vers une ingénierie système relativisée et sécurisée.
LECTURES
DONNADIEU Gérard, La carte n'est pas le territoire, mais ... Essai d'épistémologie systémique.
DUARTE-RAMOS Hermínio, Hard and Soft Systems Intentionality. TALK
MINATI Giangranco, Systemic Properties: acquisition and persistence over time. TALK
conclusion
DUARTE-RAMOS Hermínio, Turning Complexity into Simplexity Closing Address.
>>> "A great Congress" : quelques images des participants
>>> Merci beaucoup au Professeur Herminio DUARTE-RAMOS